this is quickly becoming an Anna Sui tribute page...but I just can't pass up her A/W '10 show. The review pretty much says it all:

But if the mood of these clothes was vintage bordering on antique, the overall impression was curiously un-retro. That's because Sui, who once worked as Steven Meisel's stylist, knows how to weigh the whimsy: a flat boot, a big cable-knit cardie, or a fur bolero helped to make her most hippie-princess looks real-world-ready. And, because the backroom boys and girls don't always get their due, it's past time to credit Pat McGrath's makeup, Garren's hair, and Frederic Sanchez's music. At some point in the future, those elements will all be part of the most wonderful museum exhibition on New York's most underrated designer

YES YES YES, I agree completely with muse Karen Elson and godfather Tim Gunn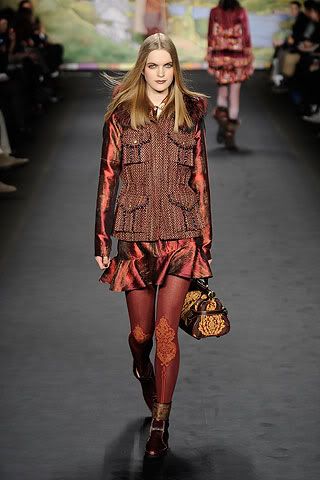 Anna does some of the best tights and accessories around, and these are no exception. Love the printed tights and tooled leather satchel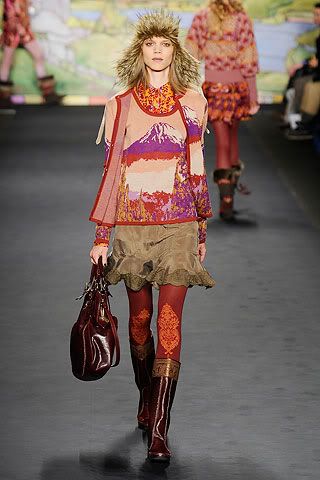 MOUNTAIN PRINT TWINSET! FILMY LACE SKIRT! AGAIN WITH THE AMAZING TIGHTS!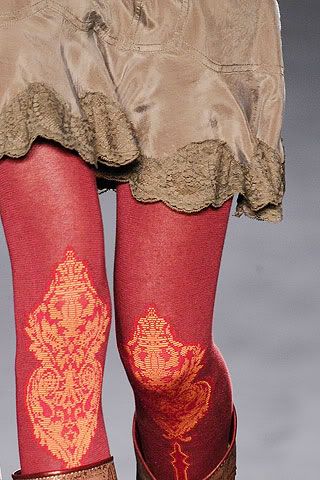 so good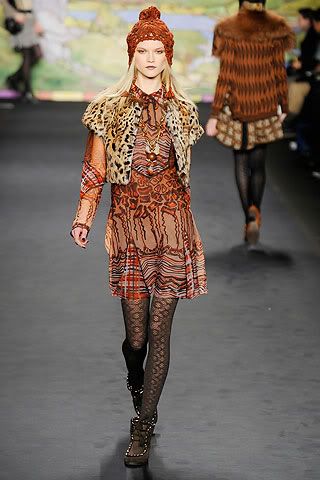 love the little leopard jacket and knit cap. and that print is so FUNKY...<3 src="http://i877.photobucket.com/albums/ab333/scoon86/SUIFURSWIMMERS.jpg">
lovely floral dress paired with what can only be described as furry swim floaties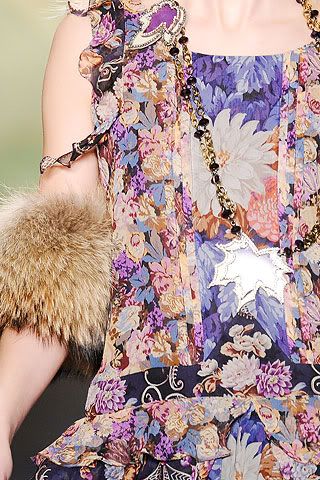 you're a kook, Sui, and I like it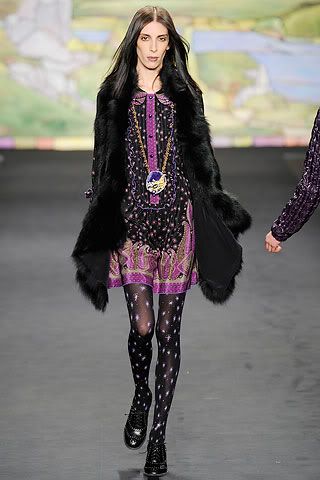 celestial tights and black brogues make me happy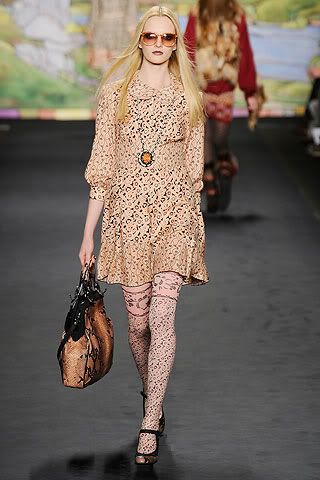 I love the faded segments of this print, which matches the tights perfectly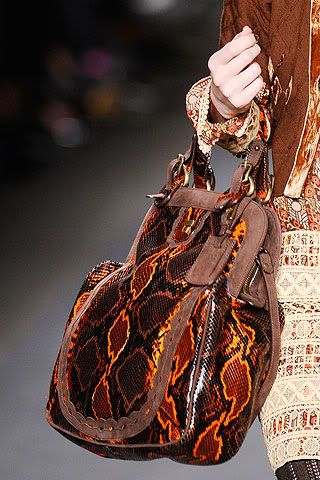 The colors of this snakeskin are great, kinda reminds me of the McQueen alien goddess snakeskin-y dresses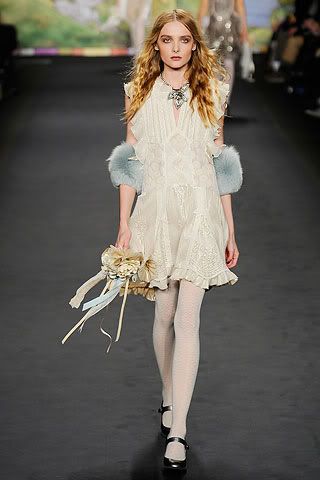 cuz ya know, sometimes you want light blue furry floaters. perfect cream lace and LOVE the
"nosegay"
accessory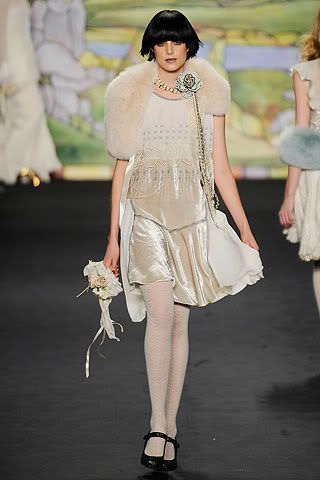 I'm loving this color for velvet, just like the buttery Fetherston blazer...mmmm velvet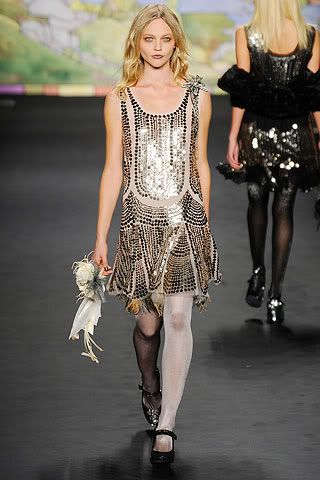 flappery drop-waist and gold sequins=ultimate party girl
love ya grrrl!